Recent Annoucements: Film
Recent Annoucements: Commercial
Casting Announcement: Supporting Role in Lifetime TV's "My Crazy Sex"
Kim Swanson Casting and Painless TV have cast Nicole in an episode of the new Lifetime series, "My Crazy Sex: Kinky Cowboy". Each episode of the series features a new story, and "Kinky Cowboy" tells the story of a bachelorette party with a disappointing ending. Nicole will play Donna, one of the lead's best friends from college, who can't get over the untimely death of her beloved cat, Juicy. "My Crazy Sex" premiers this Fall 2016 on Lifetime.
Casting Announcement: SAG Pilot "Medicinally Approved"
Oscar Redman and John Holloway have cast Nicole in their new pilot, "Medicinally Approved". The pilot will feature a storyline related to the growing business of medical marijuana. Nicole will play one of the bored nurses in a local dispensary.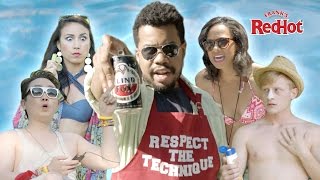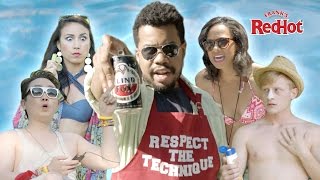 Casting Announcement: BuzzFeed "Pool Party"
BuzzFeed has cast Nicole Dambro in their upcoming branded video, "Pool Party". Created the Frank's Red Hot sauce, this video will feature all of the standout characters that one encounters at a pool party. Nicole will be featured as the "Don't Splash Me!" designer bikini girl. This job was acquired through The Brogan Agency.